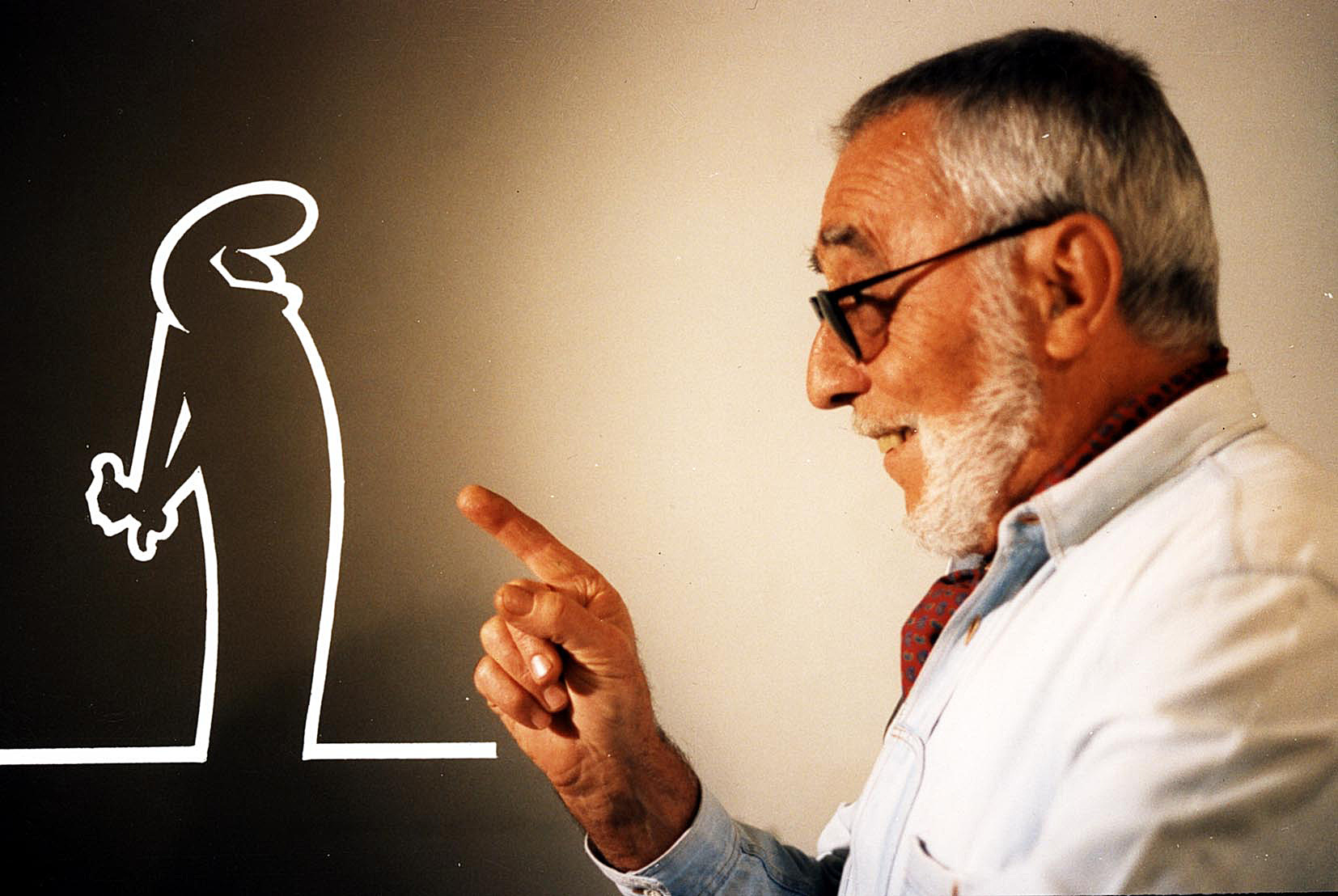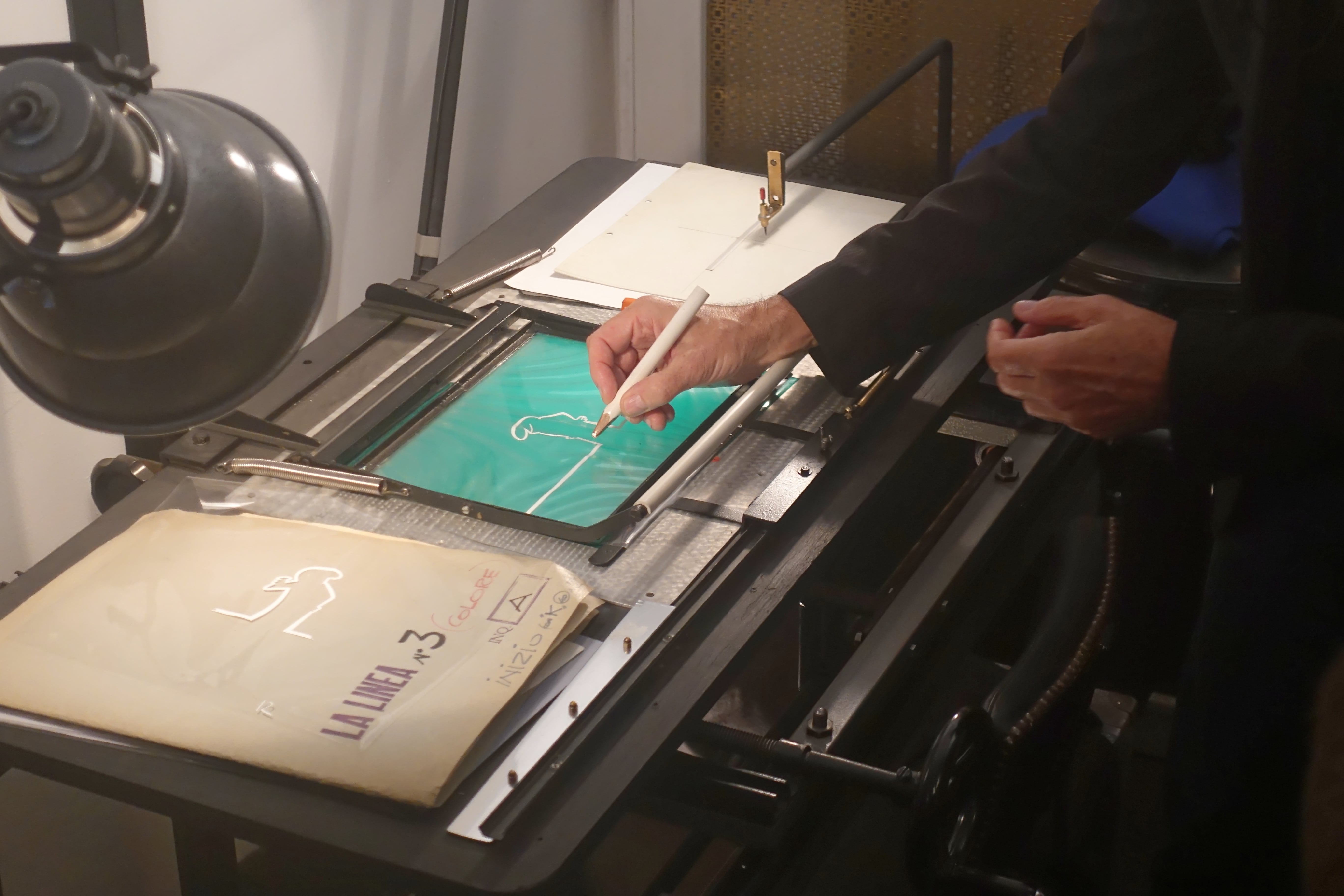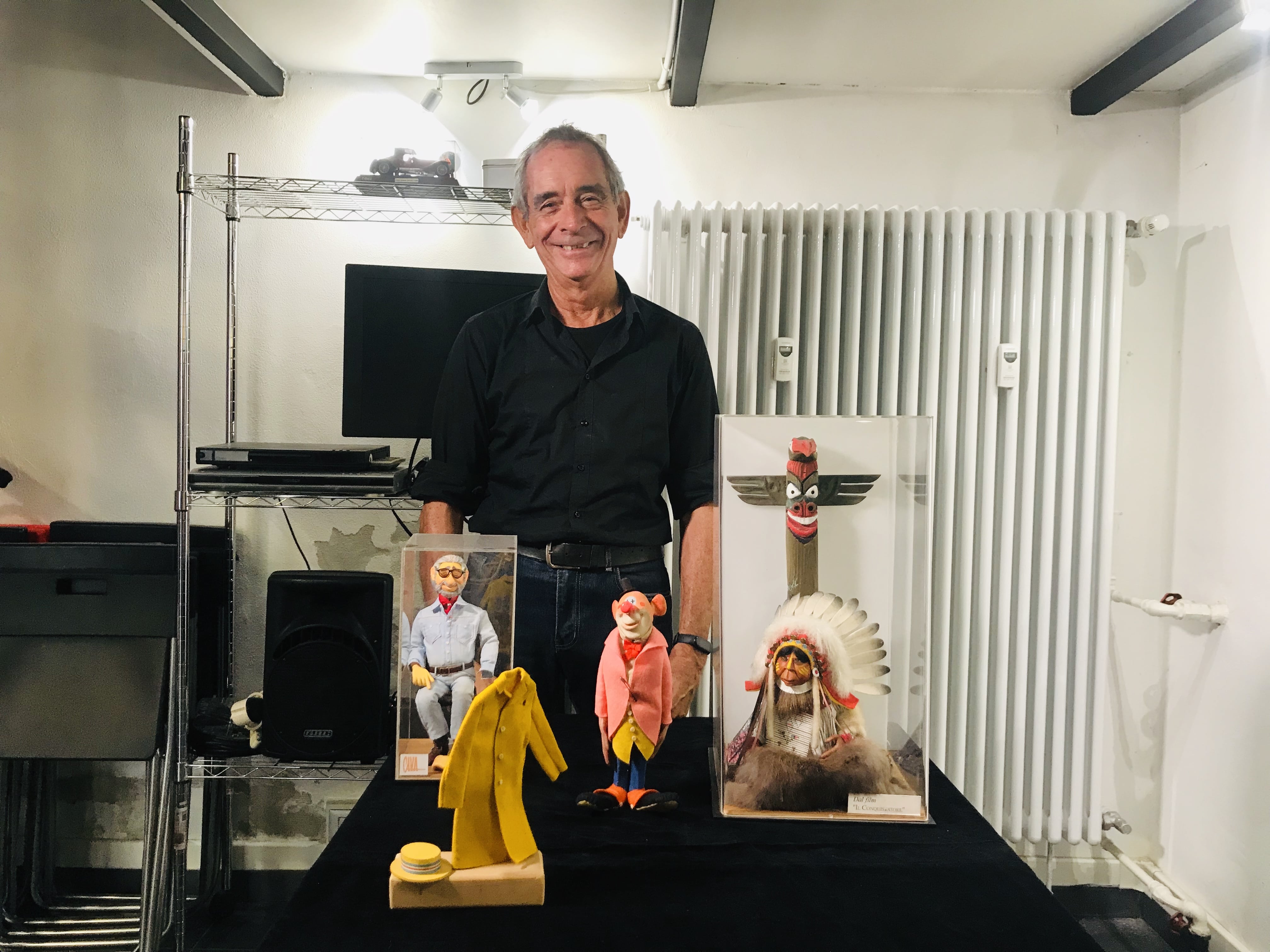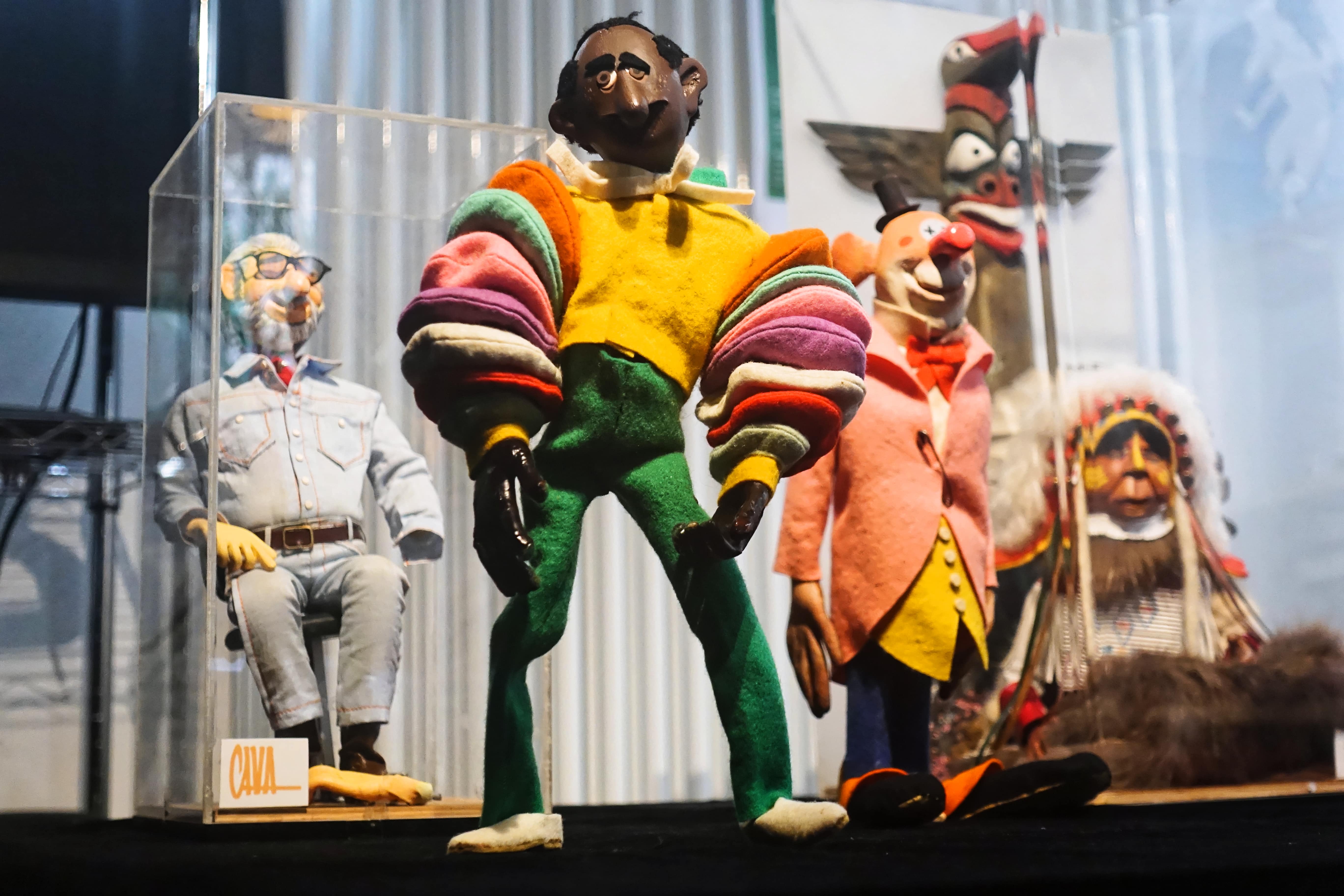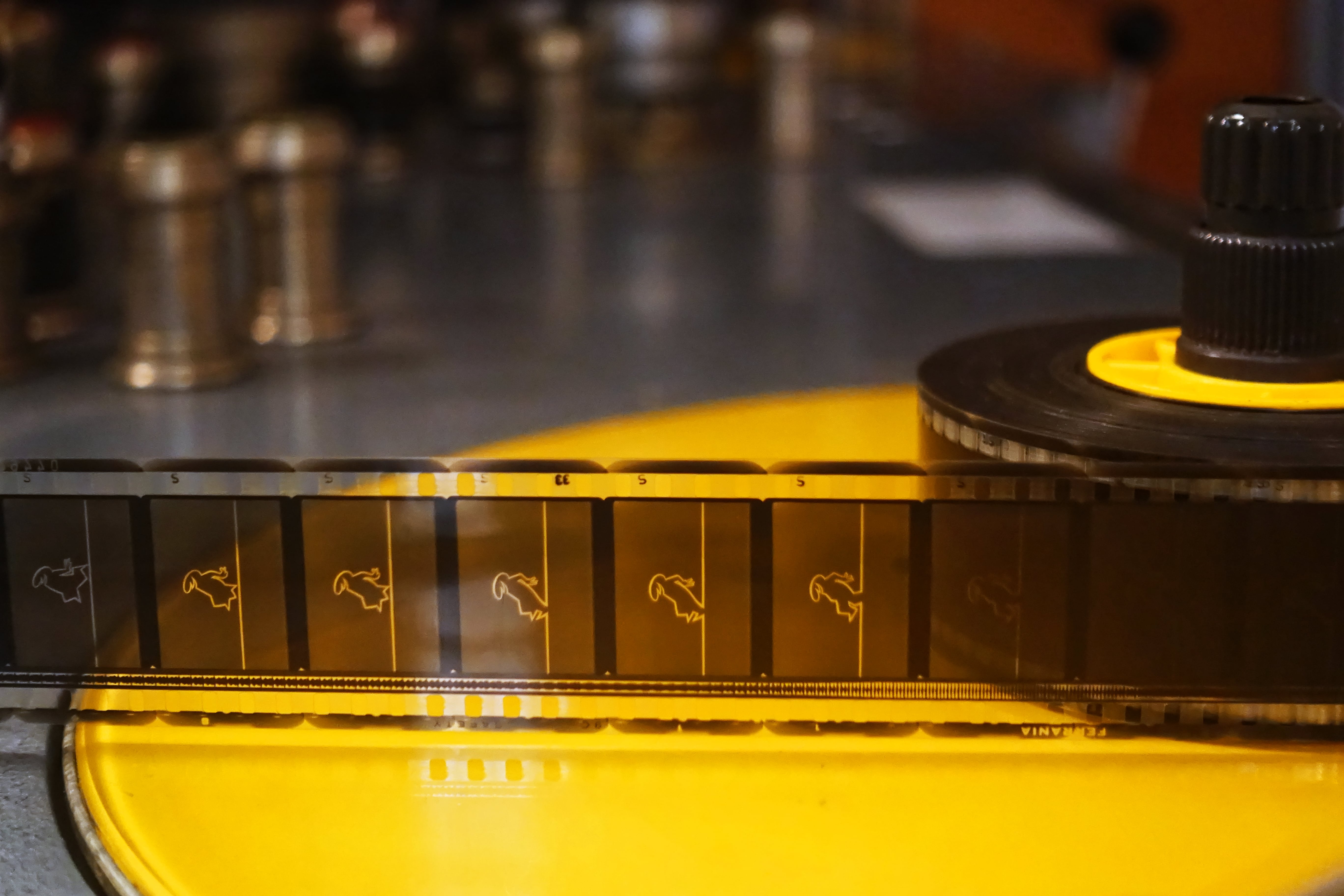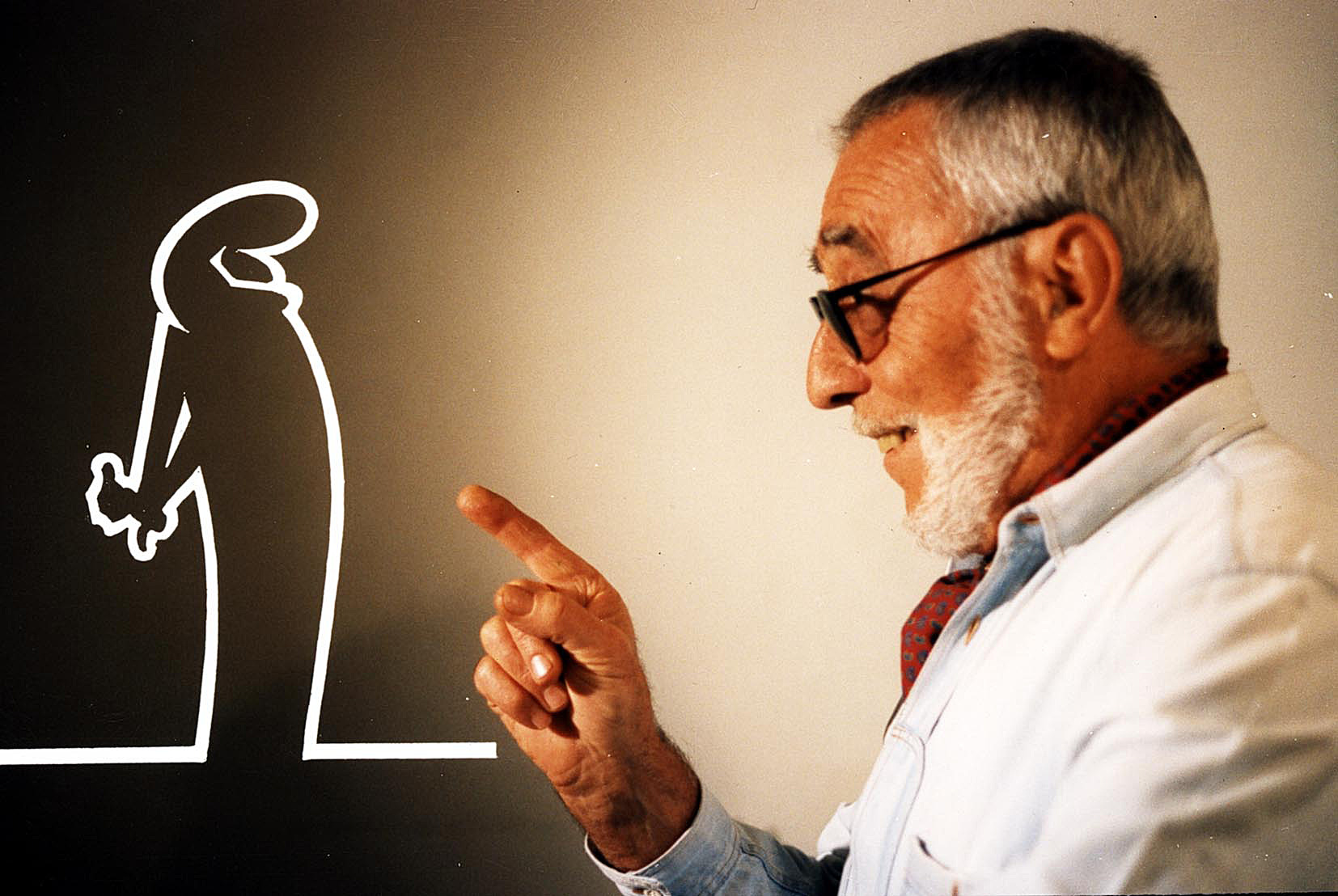 CAVANDOLI'S STUDIO VISIT
---
-- TESTO ITALIANO A SEGUIRE --
 
A project to reopen the artist Osvaldo Cavandoli's studio almost fifteen years after his death.
Open to the public and enhance one of the cultural places of Milan, which otherwise risks being forgotten. Let's bring back to life the studio of Osvaldo Cavandoli, the famous cartoonist and inventor of La Linea.
Support us with a donation and receive exclusive gadgets designed by Cavandoli. You can help us to carry out a cultural project. We will organize:
- animated visits to the studio in Via Giuseppe Prina 10 Milan, with the artist's son, Sergio Cavandoli;
- creative workshops for children and adults, where puppets, comics, drawings will be created following Cavandoli's style;
- Cinema evenings with the vision of films, short films, cartoons and advertising created and designed by Osvaldo Cavandoli;
- other scheduled initiatives, such as theatrical performances, exhibitions, concerts ...
These appointments will involve the inhabitants of Milan and tourists, school students, psychosocial mental health centers, social and recreational centers for the elderly, the Alzheimer network, youth aggregation centers…
Cavandoli was a multifaceted author of drawing, comics and animations that deserves to be known and remembered by everyone, young people, adults and children. He is known to the international public for the character La Linea, used in some advertisements of the 60s and 70s and then in an animated series. However, the artist has created much more, such as Pupilandia, films with the Pagot Brothers, advertising graphics, comics... Drawings, puppets, objects, tools are kept in the studio in Via Giuseppe Prina 10, now preserved with care by the son.
Support the project to have a unique, original and creative object from La Linea by Osvaldo Cavandoli. You will help keep the memory of the artist and all his works alive!
REWARDS: 
Donate at least 20€: receive 1 pin and 2 stickers of La Linea;

Donate at least 50€: receive 1 notebook 1 pin and 2 stickers of La Linea;

Donate at least 100€: receive 1 shopper 1 notebook 1 pin and 2 stickers of La Linea;

The scientific committee of the project: Le Compagnie Malviste, the curator Anna Dusi, the Cavandoli family.
_______
Apriamo al pubblico e valorizziamo uno dei luoghi della cultura milanese che altrimenti rischia di essere dimenticato.
Ridiamo vita allo studio di Osvaldo Cavandoli, celebre grafico fumettista inventore de La Linea.
Sostienici con una donazione e riceverai gadget esclusivi disegnati da Cavandoli.
Ci aiuterai a realizzare un progetto culturale, con il quale organizzeremo:
- visite animate dello studio di Via Giuseppe Prina 10 a Milano, dove a raccontare sarà il figlio dell'artista, Sergio Cavandoli;
- laboratori creativi per bambini e adulti, dove si creeranno pupazzi, fumetti, oggetti di argilla ecc. Tutto in stile Cavandoli;
- serate-cinema con la visione di film, cortometraggi, cartoni animati e pubblicità d'epoca a cui Cavandoli partecipò nella lavorazione
- altre iniziative in programma, come spettacoli teatrali, mostre, concerti…
Questi appuntamenti vogliono essere accessibili e fruibili da tutti. Coinvolgeranno gli abitanti di Milano e i turisti, gli studenti delle scuole, i Centri Psicosociali di salute mentale, i Centri Socio Ricreativi per Anziani, la Rete Alzheimer del Comune, i Centri di Aggregazione Giovanile, le attività commerciali del territorio… con la volontà di generare sinergie utili alla promozione e alla valorizzazione dello studio.
Cavandoli è stato un autore poliedrico del disegno, del fumetto e del cinema di animazione che merita di essere conosciuto e ricordato da tutti, giovani, adulti e bambini.
È noto al grande pubblico internazionale per il personaggio La Linea, utilizzato in alcune pubblicità degli anni 60 e 70 e poi in una serie animata. L'artista milanese ha però realizzato molto altro, come Pupilandia, i film con i Fratelli Pagot, grafiche pubblicitarie, fumetti, opere in legno…Disegni, pupazzi, oggetti, strumenti e materiali sono custoditi nello studio di Via Giuseppe Prina 10, conservato ora con cura dal figlio.
Sostieni il progetto, per avere anche tu un oggetto unico, originale e creativo de La Linea di Osvaldo Cavandoli. Contribuirai a mantenere viva la memoria dell'artista e di tutte le sue opere

Il comitato scientifico del progetto: Le Compagnie Malviste, la curatrice Anna Dusi, la Famiglia Cavandoli.