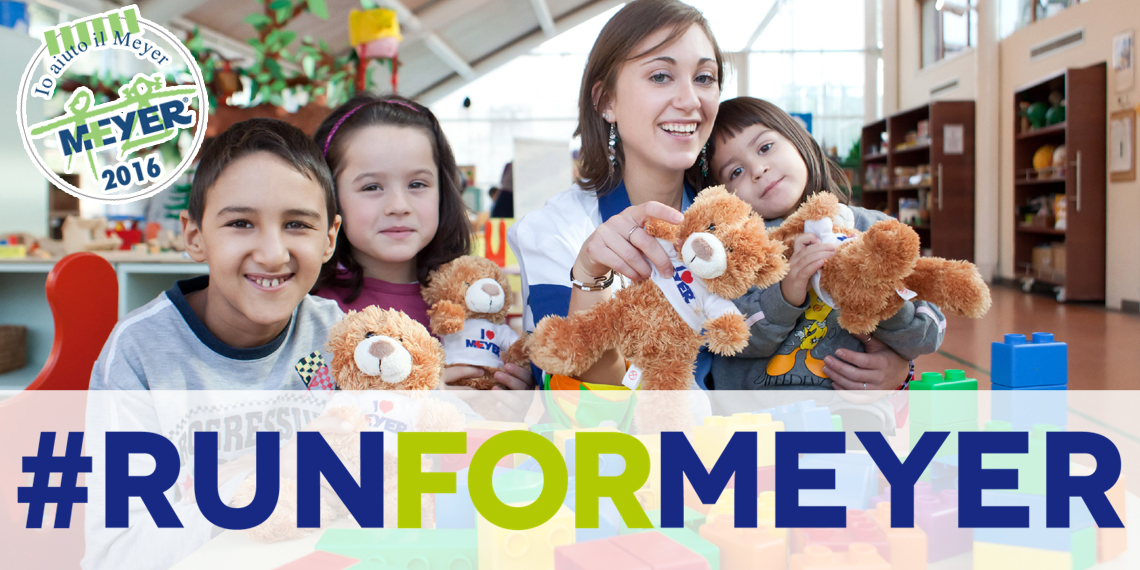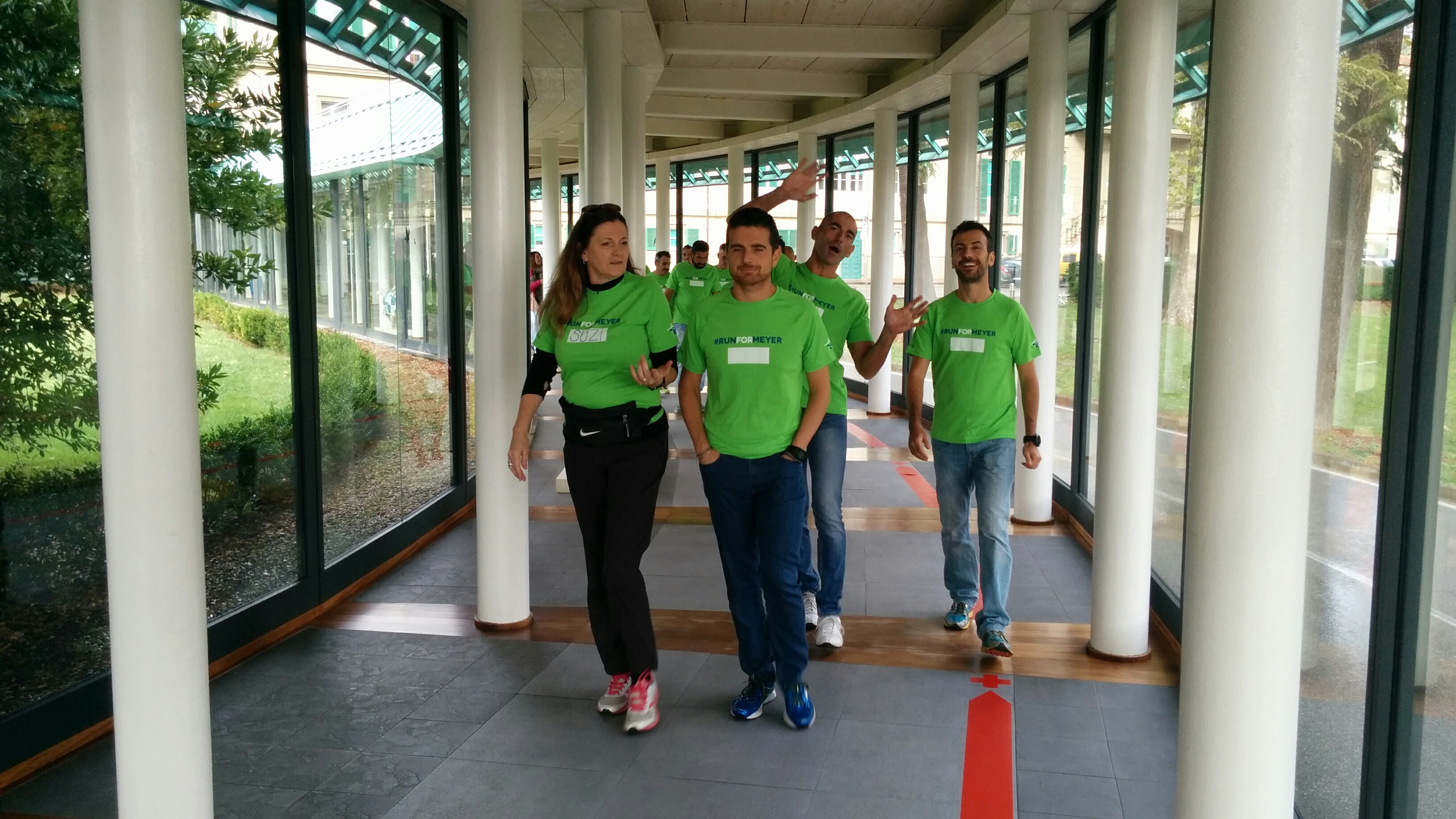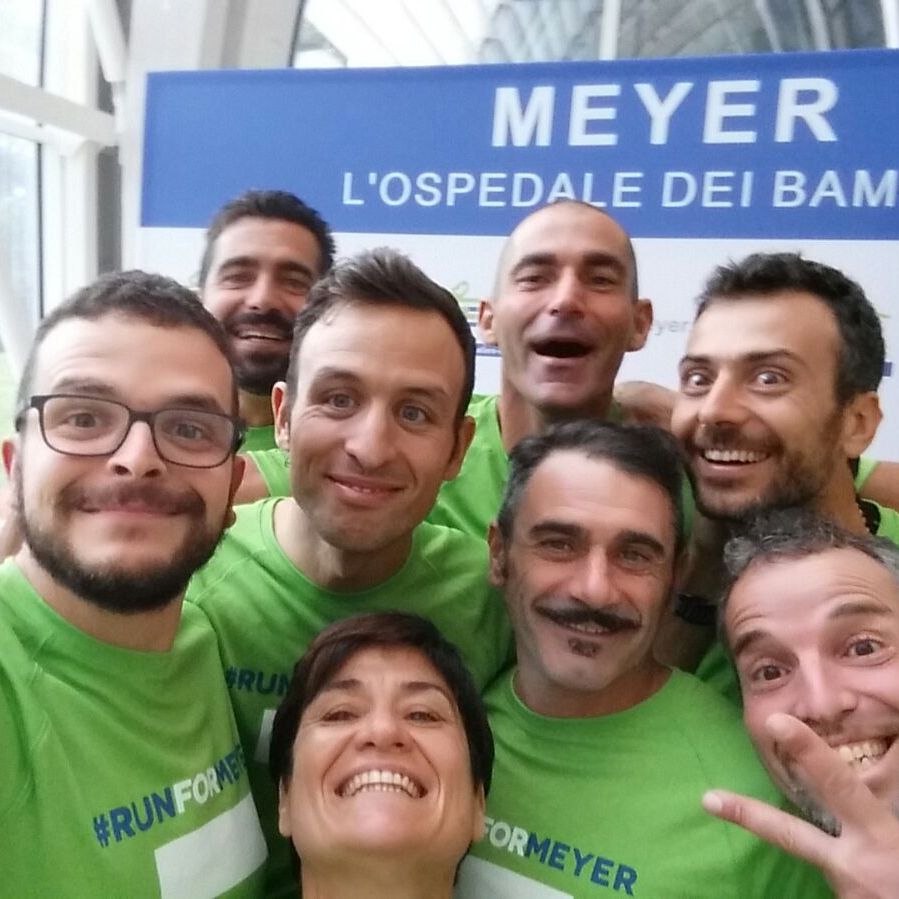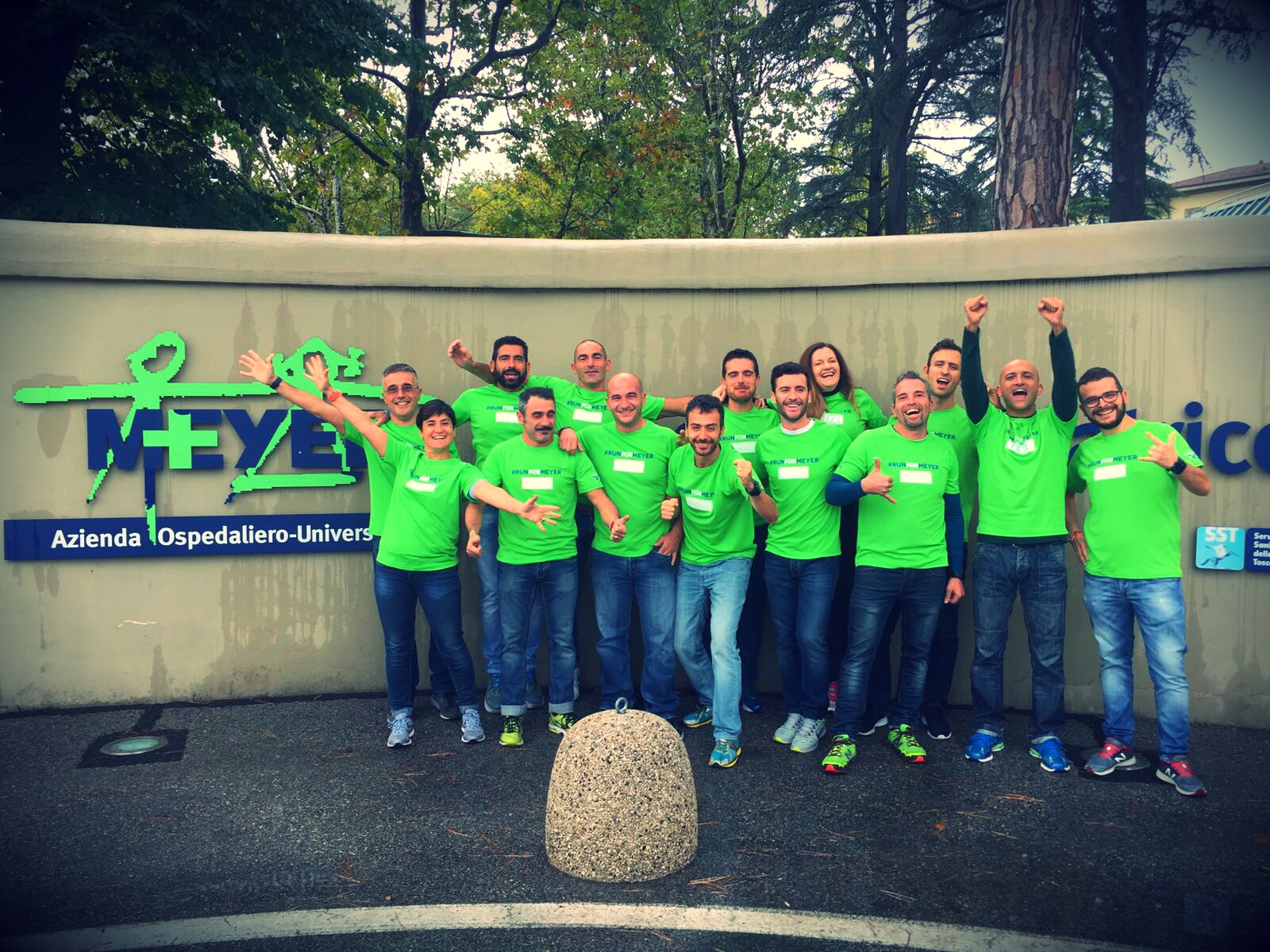 #RUNFORMEYER 2016
---
GRAZIE A TUTTI GLI AMICI DI #RUNFORMEYER 
Superato l'obiettivo di raccolta fondi. Abbiamo vinto!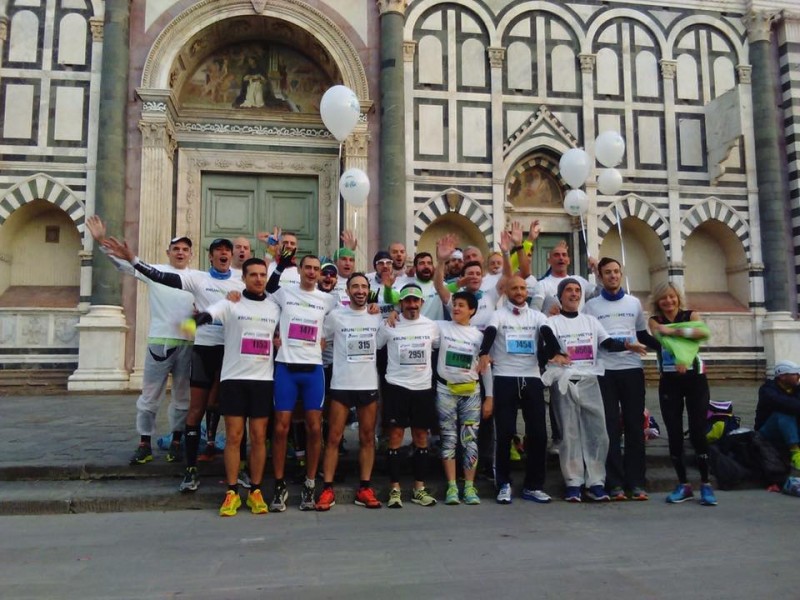 La raccolta va avanti, continuate a donare... facciamo stravincere la Play Therapy del Meyer 

Are you running in the Firenze Marathon on November 27, 2016?
Know anyone who's already registered to take part?
Here's your chance to combine sport and solidarity and… Run for Meyer!
With #RUNFORMEYER, Fondazione Meyer, in partnership with Florence's English news magazine THE FLORENTINE, is running a fundraising campaign for activities and facilities aimed at making a child's time in hospital a positive and comfortable stay.
In particular, all donations, through the dedication and commitment of our marathon runners, their friends and the international community in Florence and beyond, will help to support the important work of the hospital's play center, a place where children regain the importance of play and company every day of the week, including Sundays, in the presence of their parents.
Many play, cultural and even theatrical activities take place at Meyer – it has been proven that the active involvement and participation of children very much helps them in their recovery.
#RUNFORMEYER: a big victory for little people!
#RUNFORMEYER supports the Play Therapy program of Florence's Meyer Children's Hospital, where play is part of the therapy.
In addition to the high levels of healthcare and technology, Meyer provides special care for its little patients: the ability to remain a child even while in hospital.
The activities enjoyed by little patients every day in the play center are important to make their time in hospital more comfortable and less painful. Peace of mind and smiles are the best medicine to alleviate fear and stress.
The play center (like our clown, music and pet therapy) is based on activities managed by trained professionals who regularly attend continued professional training. All the activities are financed through donations from non-profit foundation Fondazione dell'Ospedale Pediatrico Anna Meyer ONLUS.

Corri la Maratona di Firenze del 27 novembre 2016?
Conosci qualcuno che si è già registrato a questo evento sportivo?
Se si, hai l'occasione di coniugare lo sport alla solidarietà e "correre per il Meyer"!
Con l'iniziativa #RUNFORMEYER la Fondazione Meyer, in collaborazione con THE FLORENTINE, si propone di incentivare una raccolta fondi per il sostegno delle attività di accoglienza dei bambini in ospedale.

In particolare tutto quello che i singoli maratoneti ed i loro amici concorreranno a raccogliere servirà a sostenere l'importante attività della Ludoteca in ospedale, un luogo dove tutti i giorni della settimana, domenica compresa, i bambini e le bambine, insieme ai loro genitori, ritrovano la loro dimensione di gioco e relazione.

Tantissime sono le attività ludiche, culturali ed anche teatrali che vengono svolte ed il coinvolgimento attivo dei bambini è dimostrato che aiuti molto il bambino nel ritorno alla sua normalità.
#RUNFORMEYER
chi partecipa ha già vinto!
Maggiori info chiamando la Fondazione Meyer al +39.055.5662316 oppure con email a
[email protected]
#RUNFORMEYER sostiene la
Play Therapy
dell'Ospedale Pediatrico Meyer di Firenze, dove anche il gioco diventa cura.

All'elevata competenza sanitaria e tecnologica l'Ospedale Pediatrico Meyer affianca una cura speciale per i suoi piccoli pazienti: farlo restare bambino anche nella difficile esperienza del ricovero.

Le attività svolte dai piccoli pazienti ogni giorno in ludoteca sono importanti proprio per rendere più piacevole e meno doloroso il tempo che i bambini devono trascorrere in ospedale. La serenità e il sorriso sono infatti le medicine migliori per alleviare paure e stress.

La ludoteca (come anche i clown in corsia, la musica in ospedale e l'attività assistita con gli animali) si basa su attività gestite da professionisti preparati che si sottopongono a regolari periodi di formazione e aggiornamento. Tutte le attività sono finanziate tramite donazioni dalla Fondazione dell'Ospedale Pediatrico Anna Meyer ONLUS.